Gifted person may have the outer trappings of success such as family, friends, job, home, etc. and yet for a Gifted person they are actually under-performing and at some level they realize it. Then they start smoking pot or taking antidepressants ... read more here: http://www.alifeofthemind.com/2011/06/17/gifted-adults-feeling-something-isnt-quite-right I suggest you do get on with reading the above article read before studying this picture, see this is where I become the
flamethrower
.
BUT, see I think of more excessive behaviours, and DARE the word ADDICTIONS! This above chart names most of it. And the site I found it on is easy to understand and quite to the point, if you have time to read another half page. http://relaxedfocus.blogspot.com/2011/09/addiction-is-not-disease-of-brain-npr.html
So people keep doing it, well some do. I have a suggestion about why.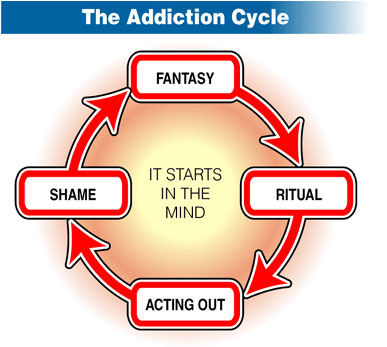 See you probably think it's all about another way of spending multimillions of dollars trying to figure how to break the cycle. The ideas are well explained here, where the site gives some explanations again simply put. http://www.auroh.com/addiction/homeopathic-treatment-for-addiction.php
I however BELIEVE we create addictive
behaviours
by unnoticed
underachievement.
Idle hands and all that ... and the pain from not feeling the flow of

creation

. See if I was in charge there would be no time to execute addictive behaviourisms to fill out time. Believe me when I tell you that my definition includes overhelpfullness, bitchyness, bully behaviour and greed
as well. Those are just learned behaviours to cope with: Addictions to fill the gaps of
BOREDOM
!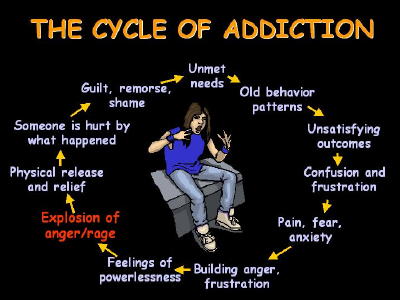 So please go for anger management before shooting the messenger. I think these guys might have a point or three. Earning loads on mismanagement of
UNDERACHIEVEMT
! Yet they are spot on, cos once there anger management is one key, and for it to turn to open the door to where the
flow
of
creation
can begin, takes some large dose of
ANGER
Management. http://www.angermanagementresource.com/dealing-with-anger.html

Definition: Underachievement occurs when a child's performance is below what is expected based on the child's ability. Just google and you will figure it out.
As I would like to point out so well put by a Facebook buddie "One point from my side is still that you can always push for more. Go above. And that part is individual and could break the boredom that leads to addiction of anything ...."